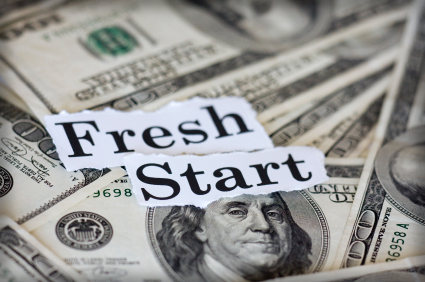 This page will explain the basics of Chapter 7 bankruptcy, one of five different chapters of the Bankruptcy Code under which a case may be filed. Each chapter is designed for its own specific situation. For most people, there are two choices: Ch. 7 or Ch. 13. About 85% of all bankruptcies filed in Colorado Springs are Ch. 7s. Click on "Chapter 13" above for information on Ch. 13.
Chapter 7 bankruptcies are often referred to as "liquidations" or "straight bankruptcies". With a liquidation, all of your Non-Exempt assets may be sold in order to pay your Creditors. Usually, all of your property will be exempt and you won't lose anything.
To start your case, you file a petition asking the court to discharge your debts. The basic idea is to discharge, (eliminate) your debts in exchange for your giving up some of your property, except for "exempt" property which you are allowed to keep. In most cases, all of your property will be exempt. But your non-exempt property can be sold, with the money distributed to your creditors. Chapter 7 bankruptcy does not require you to pay any of your wages to the Trustee or to any of your creditors.
If you want to keep property like your home or car and are behind on the payments, a liquidation may not be the right choice for you. That's because it does not stop mortgage holders or car loan creditors from taking your home or car to cover the debt. However, as long as you are current on your secured debts, like mortgages and car loans, then you'll be able to continue paying your secured creditor during and after the bankruptcy in order to keep the home or car.
One caveat: If your income is above the median income for a family the size of your household in your state, you may not be allowed to file a Ch. 7. In that case you will probably be able to file a chapter 13 case. If you think your income may be too high for you to file a Chapter 7, but aren't quite sure, please give me a call at 719 227-8787. I'll let you know exactly what the median income is and we can figure out if you are eligible to file a Ch. 7. I won't charge you for the call. – Bob